Tērbatas iela 72 Waterproofing Solution

 
Why we switched from roll waterproofing membrane to integral, i.e., "white tank" waterproofing solution in below-grade structures? 
The original project blueprint shows that a roll waterproofing membrane solution was designed. However, when taking a closer look at the use and blueprints of the underground spaces, it was clear that this structure did not need a membrane waterproofing solution as it was mainly used for parking spaces and storing items.
 
As the integral waterproofing solution is perfect for this kind of use case, it was logical to switch to the "white tank" solution. And so, we started with redesigning the whole waterproofing concept.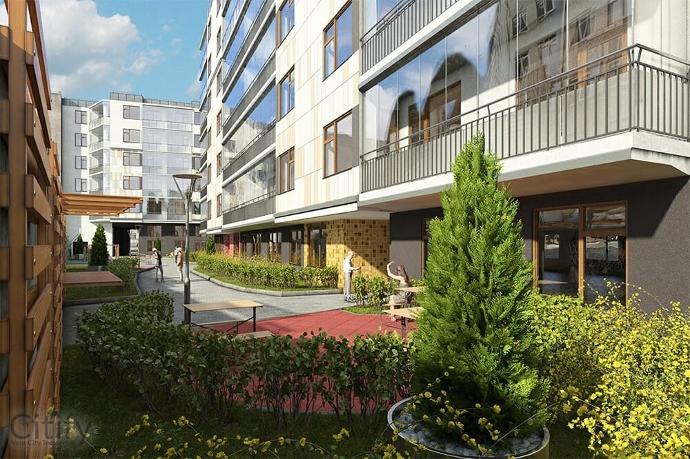 Original Membrane Waterproofing Solution


Regarding the membrane waterproofing solution on the original blueprints, Silver-Seal was designed for the walls of the underground structure, Bentofix BTG 5000 under the concrete floor slab, and clay tape Waterstop RX-101 in the construction joints.
NB! These waterproofing materials are good at what they do when used correctly in the right place. However, they were overcompensating for this project, which is why they were replaced.
This project has proven how important it is to look at the project in the early stages so that the solution can be evaluated and redesigned as needed.
Primostar's New "White Tank" i.e., Integral Waterproofing Solution
If you click on the PDF icon  , it will download a PDF document about the new "White Tank" solution implementation, what materials were used, and where for Tērbatas iela 72.
​ Fortunately, we could change the project's waterproofing plan before the concrete works, which allowed us to make the necessary changes in the project in time. Therefore, all the previous membrane waterproofing materials were replaced by Primostar's integral waterproofing, i.e., the "White Tank" solution.
Primostar's "White Tank" solution consists of three components:
The most important - the Crack Inducer profile - controls and waterproofs shrinkage cracks while maintaining the strength of the structure.

Construction joint profiles - waterproofing floor-wall, wall-ceiling construction joints

Crystalline admixture – gives concrete self-healing ability, where it can close cracks up to 0,4 mm.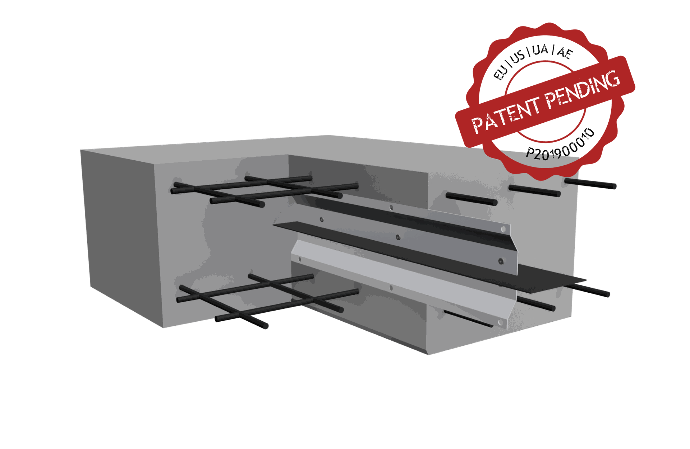 1. WPM®  Crack Inducer profile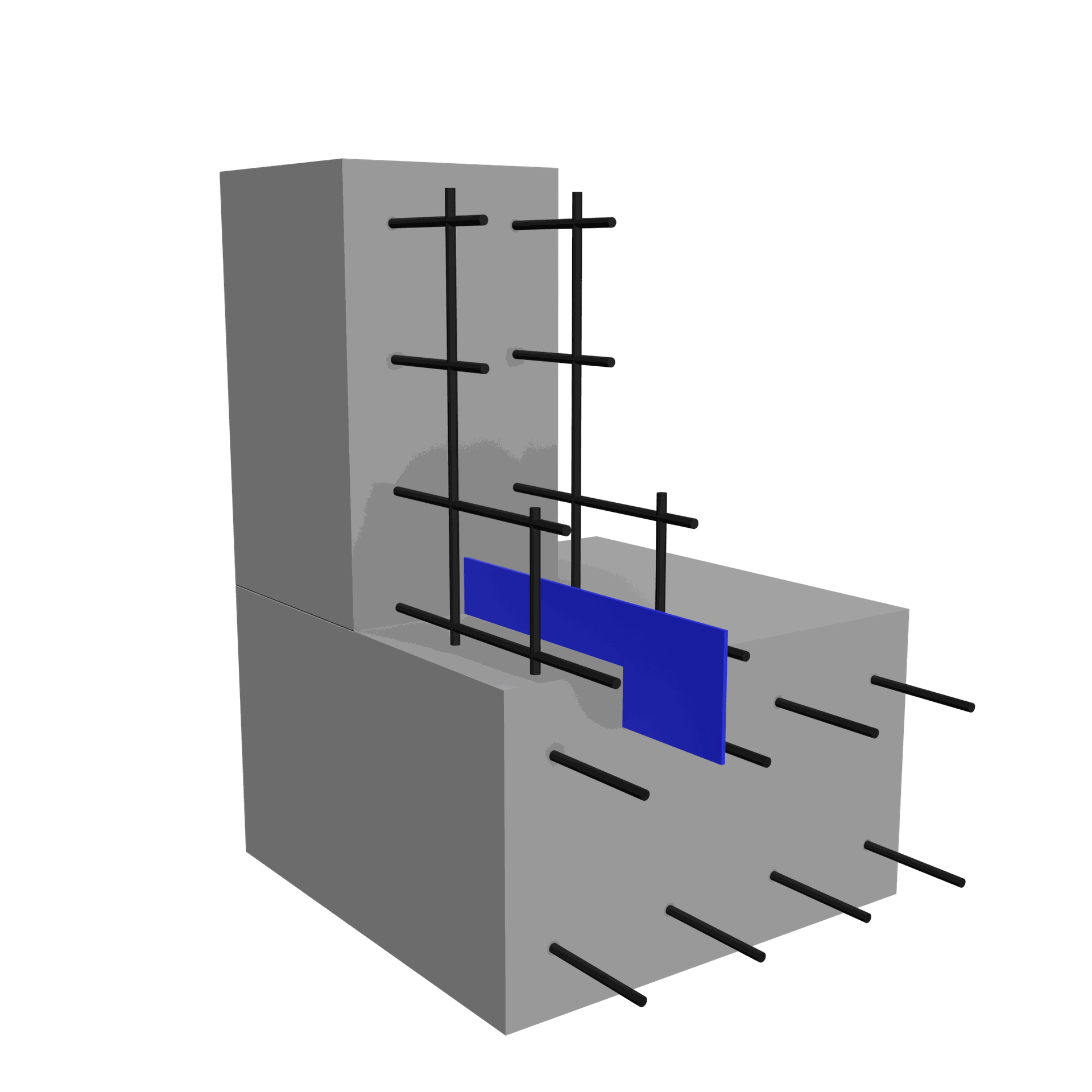 2. WPM® Construction joint profiles​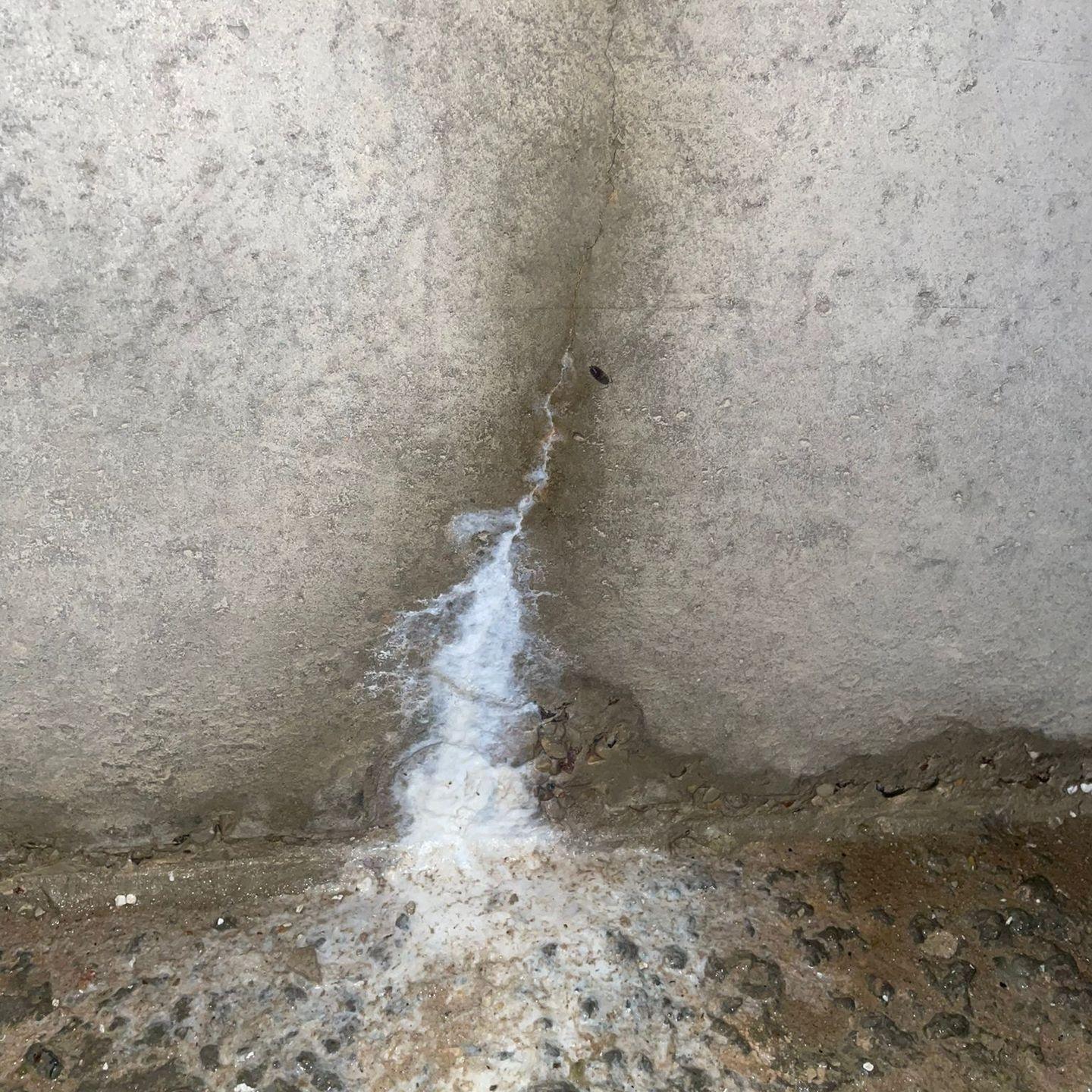 Primostar's "White Tank" i.e. Integral Waterproofing Solution ​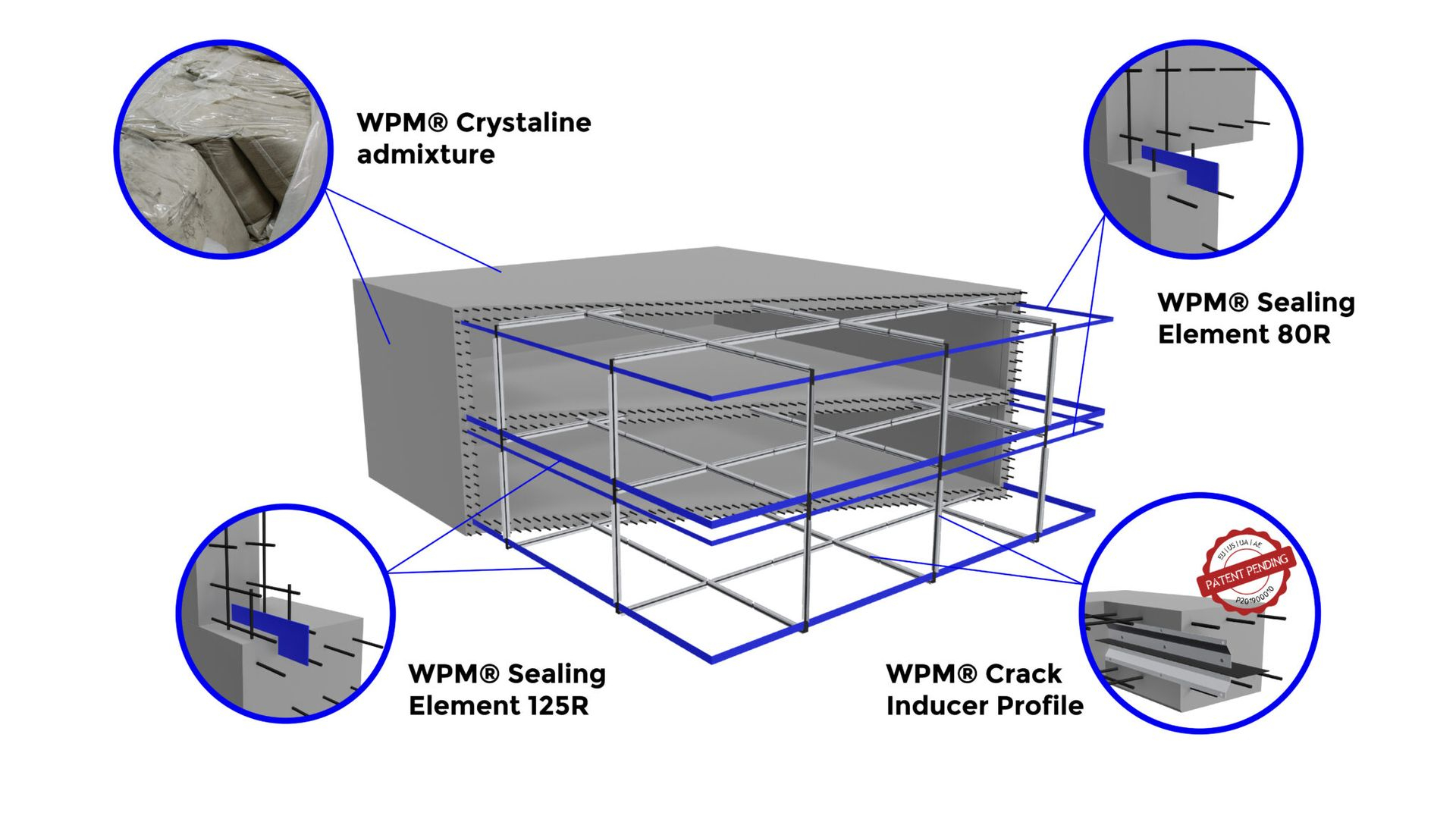 Why Was The White Tank Solution Better for This Project? ​


When considering the right waterproofing system for a project, we must ask what this underground space is used for and how the structures are designed. (parking, storage, server room, shelter, etc.) From there, we know what waterproofing conditions need to be met to make it successful.
From the project blueprint and project manager, we knew this underground space would be used for car parking, bicycle storage, storage space for extra items, etc. From there, we knew the structural design and conditions that needed to be met. We know that membrane waterproofing or the "Black Tank" method is a perfect solution if the structure needs to be also vapor and gasproof. This means that nothing will penetrate the floor slab and walls. In these conditions, we can make living spaces or other important rooms underground without the hesitation of gas or vapor infiltration damaging the room or items in it.
When talking about the "White Tank" solution, it can meet almost all conditions as a "Black Tank" except for gas and vapor resistance. This is because the crystalline admixture can hold water and moisture infiltration but not vapor and gas infiltration. So keeping that in mind, we can use an integral waterproofing system in structures that don't need to be vapor and gas proof – and this project fits right into that category! However, if structures need to be gas-proof in some regions, we can use special plastic film under the floor slab.

Knowing the intention of the designed structure, we can decide on the best solution that fits the user's needs. It is essential when looking at the project's budget and time constraints. The "White Tank" solution is usually more time and cost-effective compared to the membrane waterproofing solution. The membrane waterproofing solution would have been just as satisfactory and waterproofed the building, but when looking at the structural design and the needs of the building - it is clear that it does not need to be vapor or gas-proof, which is why it was replaced with an integral waterproofing solution.
We did cost calculations in this post –
How to Pour Concrete More and Faster With WPM Crack Inducer Profile While Waterproofing the Whole Structure?
But to give you the short answer, the cost saving is up to 50% if not more in some cases. Plus, from installation, time-saving is about 80%
.
Primostar's Integral Waterproofing Benefits


The crystalline admixture is added to the concrete at the concrete plant, and the concreting company installs the profiles. No additional waterproofing team is needed – time and money saved!
In addition, the integral waterproofing materials installation is not affected by rain, snow, temperature fluctuations, etc. Fun fact – our profiles can be installed even at 50°C – the mineral coating is that durable!
Simple, quick, and hustle–free installation.
When using the "White Tank" waterproofing solution for below-grade structures, we use about 75% less waterproofing materials to waterproof the same structure and about 175% less over the building's lifetime!


Overall pictures of WPM® profiles installed in Tērbatas 72

Things to Keep in Mind When Using "White Tank" Waterproofing Solution​


When installing the "White Tank" waterproofing solution, there are some characteristics we need to consider – like with any waterproofing system, when installation is done poorly; it will not work. So is with this one.
With the "White Tank" solution, it is critical to do great concreting work. If the concrete is not poured and treated properly, there might be leakages in the future. Of course, crystalline admixture will start to grow, leaking cracks together but only up to 0.4mm. The biggest problem we see is that the concrete, when poured, is not vibrated enough to make it as dense as possible to get the air out of the concrete. When the concrete is not dense enough and has air bubbles, it will make this part the weakest in the structure and create a shrinkage crack, resulting in leakage. The best way to prevent this problem is to train your people and discuss the importance of great concrete work!
Our experience shows that, on average, a 3000m² of floor structure will have about 0-5 cracks that need injecting afterward. This will take into account the human errors during the concreting works. It is also expected that some cracks occur due to some errors by the constructors. Such cracks can be easily eliminated by injecting resin into the cracks. For large projects, such single anomalies are common. But generally, if the concrete work is done correctly, our "White Tank" solution works flawlessly!
In the intermediate stage at Tērbatas 72, we located about two cracks where water had started to seep through, and the crystalline admixture had begun to do its job. There was no need to inject these cracks because the crystalline admixture had already sealed them.
When looking at Crack Inducer joints, we can see that they are all dry. Meaning they are perfectly doing their job – controlling shrinkage cracks and sealing them from water simultaneously.
Feedback from SIA Largus Būve


How do you describe the cooperation with Primostar?

"We were delighted with what Primostar offered. The whole administration, ordering products, and delivery on-site went smoothly. The best part was that they helped us engineer the existing roll waterproofing into integral waterproofing. In addition, they were excellent at communicating directly with the general contractor and designers."


How do you rate Primostar's "White Tank" solution?
"We have previously cooperated with Primostar SIA at Žagatu 7, and because of that, the "White Tank" solution seemed to be the correct use for the Tērbatas iela 72 project."


Does Largus Būve plan to use Primostar's "White Tank" solution in the future?
"We will definitely continue to work with Primostar, and we see that integral waterproofing is a rising trend in Latvia."
SIA Largus B​ūve 
Concrete Casting

Sergejs Ļipanovs
Director

Feedback from SIA YIT Latvija


What were the first thoughts when Largus Būve came to talk about using Primostar's "White Tank" waterproofing solution in Tērbatas 72?
"Largus Būve came to us with the proposition to use Primostar's integral waterproofing solution, and since they have used the solution successfully before and also showed us how the solution was implemented, we decided to use this in the Terbetas 72 project"
What are YIT Latvia's thoughts about the "White Tank" solution in general?
"We liked that materials were easy to handle and install. The best part is that there was no pasting and plastering of anything, pure and quick work! The turnover time was waster than we were used to before, which was just a bonus for us!"
Does YIT Latvia plan to continue using "White Tank" waterproofing solutions in cooperation with Primostar SIA?
"When we can, we definitely will! The solution is quick and easy, and the Crack Inducers are genial for controlling shrinkage cracks!"
SIA YIT Latvija
General contractor

Ingars Grimza
Project manager  
Tērbatas iela 72


Two new apartment and commercial buildings are planned for one of the most popular and historical Tērbatas street in the center of Riga. The apartment building is owned by YIT and BTA Baltic Insurance Company AAS, representing the Vienna Insurance Group.
There are no parking spaces planned for the apartment building. Instead, the emphasis is placed on the landscaped courtyard, where the decades-old oak tree is preserved. The parking lot will be built underground, and the apartment buildings will have a large bicycle warehouse.
If you want to know whether and how we can make your concrete structures waterproof, and speed up the casting process with the "white tank" method, feel free to contact us so we can review the project together.