Nowadays, in the case of newly developed apartment buildings, it is becoming more and more normal to build parking garages or storage and living spaces underneath them. Generally, the designer selects waterproofing solutions according to the materials of the below-grade structure. 
Also, when choosing a waterproofing solution, it is necessary to consider whether the below-grade structure must only be watertight or mustn't it be permeable to water vapor and gas at all. This is because water vapor can only be kept out with vapor-resistant materials, such as bitumen, synthetic material, or other materials with the same properties.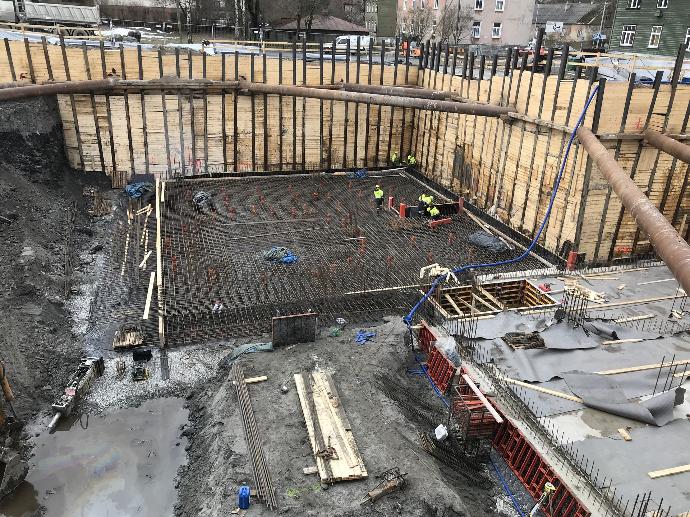 The waterproofing solution of the building depends on its constructive structure and purpose of use. Generally, the default option for projects below-grade waterproofing is classical membrane waterproofing unless the situation forces a designer to think differently.
 
In the following article, we will outline the features and ways of use that differentiate the integral and membrane waterproofing solutions to help you make a better and more informed choice.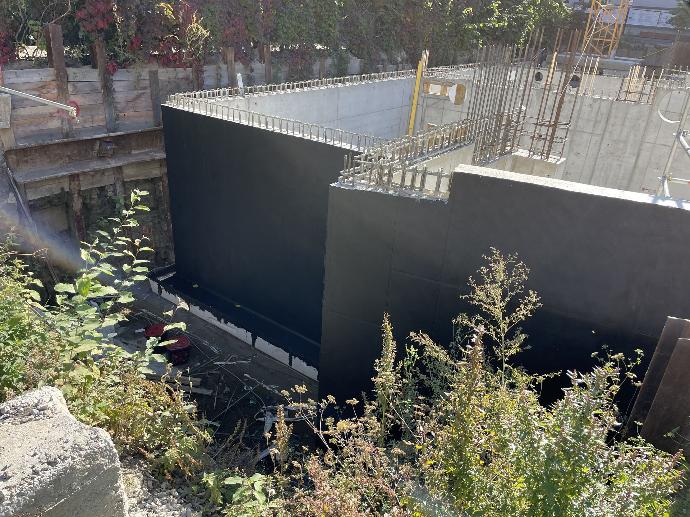 A system in which the below-grade concrete structure floor slab is pre-insulated with a waterproof membrane before concrete casting. Walls and green roofs are waterproofed with an adhesive waterproof membrane after casting these structures.

This waterproofing is chosen for walls built either from pre-assembled wall elements or stacked stone blocks. Also, a classic membrane is necessary if you want to form an intermediate ceiling from hollow concrete panels. 
It is important to point out that membrane waterproofing is also used if water vapor density is vital. This is extremely necessary if the underground rooms are used, for example, as a living space or archive.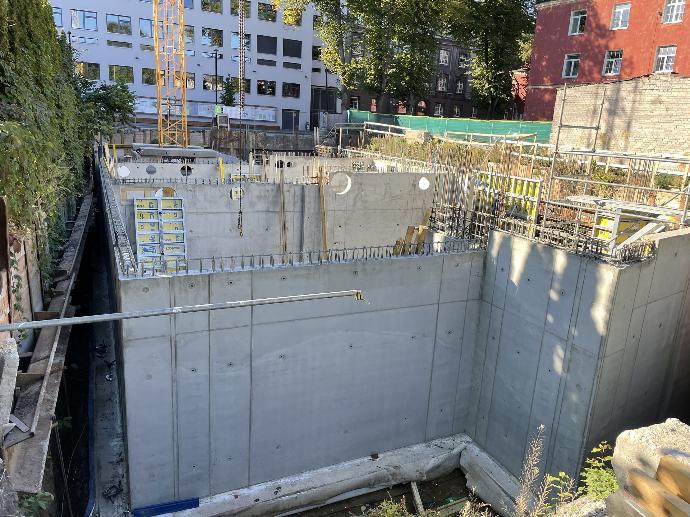 A system that uses concrete admixtures like crystalline waterproofing admixture with metal sheet waterstops and crack inducer profiles.

The Integral, i.e., White Tank solution, consists of three parts:
Metal-sheet waterstops - added to the concrete construction joints before or during the casting.
Crack Inducer profiles - help create controlled and waterproofed shrinkage cracks exactly where we want them.
A crystalline admixture - added to the concrete mix in the concrete factory.


In the case of a monolithic foundation floor slab or wall, an integral waterproofing solution is usually the best and optimal choice. This solution is innovative but already familiar to people that follow our activity. Furthermore, this waterproofing solution is the safest and most convenient to use for below-grade structures.

We are happy to share advice and practical examples of how this waterproofing solution can be implemented in your below-grade project, also what to avoid so that the waterproofing lasts for decades.

Waterproofing is not a place to save money from. The waterproofing does not remain visible, but damages may appear after many years, and due to unique solutions, it is relatively expensive to fix them.

The white tank solution is easier and more convenient because everything is inside the concrete structure, and there is no need for additional work. This significantly reduces construction costs because casting stages can be excluded from the construction schedule. It is ideally suited for below-grade construction, as this solution can be used at a depth of more than 20 meters.

The membrane waterproofing solution is usually the default option due to its long-term use worldwide and its great advantage in water vapor and gas density. However, more labor is needed to perform the membrane waterproofing because it needs to be done outside the structure, which has a larger work area that has to be covered. In addition, in some cases, it is also necessary to add extra waterproofing items where needed.

If we take a building as a whole, below-grade waterproofing is a tiny percentage, which disappears unnoticed in the building project. Still, it is an essential part of the building, which must be carefully considered because the damages that appear later are much more complex and costly to eliminate.

The more the waterproofing is thought out, the longer the structure's service life. For example, the service life of a below-grade building can be as much as 100 years. Therefore, to use waterproofing solutions optimally and effectively, we recommend thoroughly analyzing the ground, structure, and end use of the structure and using the most optimal and long-term waterproofing solution or a mix of solutions according to the objectives and data.