Hydrophilic waterstops, pastes and plugs
Hydrophilic Waterstops, Pastes, and Plugs
Expandable clay-based waterstops have been used as waterproofing materials for decades. Their primary function is to bind water and swell but also to shrink when they release water. However, it is essential to remember that concrete works must be done with high quality, even with expanding waterstops. 

Expandable waterstops are fixed in construction joints with special glue or profiled metal mesh and screws. The clay-based waterstop can be installed in any weather using a profiled mesh. In addition, the mesh fixes the waterstop more firmly in the right place during casting, in which the poured concrete cannot displace the waterstop. Having seen different ways of fastening the expandable waterstop, we recommend using profiled metal mesh to the fullest extent to ensure the most reliable solution.

Expandable waterstop are ideal for use in construction joints subject to constant moisture or water pressure. A good example is water tanks or other concrete structures in a constantly moist environment. However, their expanding and shrinking nature makes clay tapes not suitable for use in structures that may dry out. This is because the expansion time of the clay tape is 1-1.5 days, which can temporarily cause water to seep through the construction joints.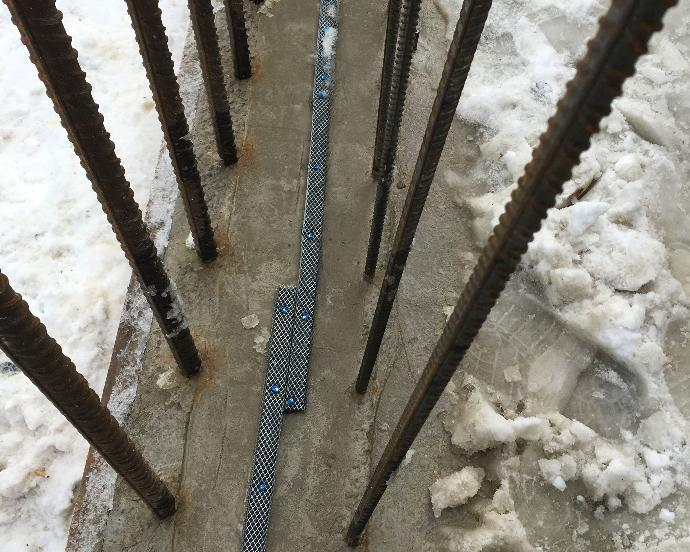 ---